What are Call-to-Actions?
Call-to-actions (CTAs) are a core element of any successful digital marketing or lead generation campaign. They are the mechanisms by which users take the next step towards becoming a customer. When implemented effectively CTAs can deliver exceptional conversion rates, lower cost per acquisition figures and a more intuitive customer journey for your audience.
Which Call-To-Actions Can I Choose From?
There are a dazzling array of different CTAs to choose from, each with their own pros and cons. In this blog we'll guide you through six of the most effective CTAs and when they should be used.
1) Call Me Now
What is it?
"Call me now" is massively growing in popularity and allows users to request either an instant callback or a callback at set day/time. The user enters their contact number and and clicks "Call me now" to receive a callback within a matter of seconds.  The immediacy of  instant callbacks makes this a very effective option for converting users with buying intent to customers.
When should you use it?
When your company has the ability to deal with inbound customer enquiries in real-time as they are received – ideally a dedicated sales team (or rep) would be on-hand to accept the calls.
When shouldn't you use it?
If you don't have the ability to answer calls immediately then this functionality may actually cause more frustration with your potential customers than positive engagement. Also, if your business is capable of selling to customers/signing them up online then it is far more time efficient to guide users through an online buying journey compared to taking the buying experience offline.
Tip
Make sure you correctly set your office/staff hours so that any prospects can make a sales enquiry immediately.
Example:
2) Download a Brochure/Report
What is it?
This type of CTA has several different applications allowing users to download a brochure, a report, a digital resource, a product information sheet or any other type of downloadable file. The user enters their contact details, clicks "Download now" and is then given access to the resource. This type of CTA is especially common when it comes to high-value products and services and is frequently used in the automotive, property and professional services sectors.
When should you use it?
If you have compelling marketing assets or a useful resource for your audience.
When shouldn't you use it?
There are widespread examples of this CTA being applied when either no or low value resources are on offer. This can push the prospect out of the buying journey.
Tip
Based on our trials with this type of CTA we have found that "Download a Brochure" yields a better conversion rate than "Request a Brochure" and other variants thereof.
Example:
3) Get Started
What is it?
This CTA is most commonly used to prompt users to start an online registration or sales process and is particularly effective for online products/services.
When should you use it?
If your business offers a digital service such as a software-as-a-service product or allows consumers to access/check/purchase something online.
When shouldn't you use it?
If your sales cycle is long and you're not able to give the prospect what they're looking for immediately.
Tip
We have found that tailoring this CTA to the specific journey in question yields the most effective results such as "Start My Application", "Start Check" and "Start My Course" etc.
Example: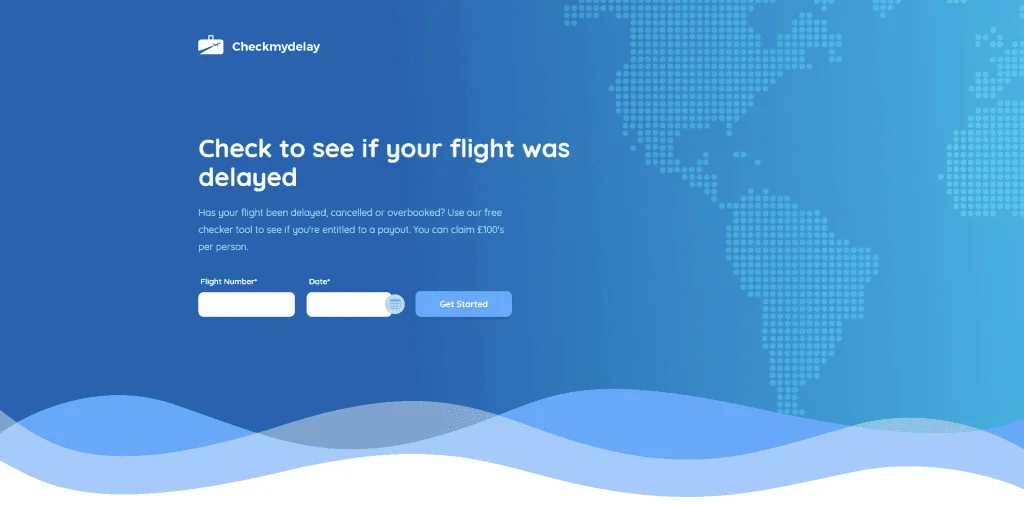 4) Book a Viewing
What is it?
This CTA is used for most consumer facing property and venue hire marketing campaigns where the sales cycle starts with the prospect booking either a real world or virtual viewing of the accommodation/space on offer.
When should you use it?
If your business has the facility to accommodate and respond to viewing requests.
When shouldn't you use it?
If your team is not able to accommodate a wide range of days/times or you don't specifically request a time slot for the booking from the prospect.
Tip
Integrating a dynamic booking system which offers day/time selection with this CTA can be extremely effective and can lead to far higher conversion rates.
Example:
5) Request a Quote
What is it?
This CTA typically requires the prospect to enter key price determining information in order to receive a tailored quote for a specific product/service. Collecting this data at the CTA stage can dramatically shorten the sales cycle and can allow sales teams and account managers to quickly close new business.
When should you use it?
If you offer a product/service which is tailored to each individual customer.
When shouldn't you use it?
If you are able to use a price algorithm or an off-the-shelf system to produce a quote instantly for your customer online.
Tip
Once the request has been submitted it's a good idea to let the customer know how long they will have to wait before receiving the quote.
Example:
6) Register for Updates
What is it?
This CTA is used to attract new prospects to join mailing lists for product, service or company updates. This can appeal to prospects who are at the very beginning of their buying journey where they may not be in a position to purchase immediately however they may wish to purchase in the future. Typically this CTA is used alongside a primary sales-driven CTA.
When should you use it?
If you actively send marketing campaigns to your leads and customers.
When shouldn't you use it?
If you do not intend to communicate with prospects who register using this CTA.
Tip
Providing a specific reason for registering for updates such as "to receive exclusive discounts" or "to be alerted to product developments" can improve the conversion rate of this CTA.
Example:
---
Choosing the right call-to-action for your marketing can have a huge impact on your conversion rate and marketing ROI so it's important that you choose carefully and experiment where required in order to get the best possible return on your marketing spend.